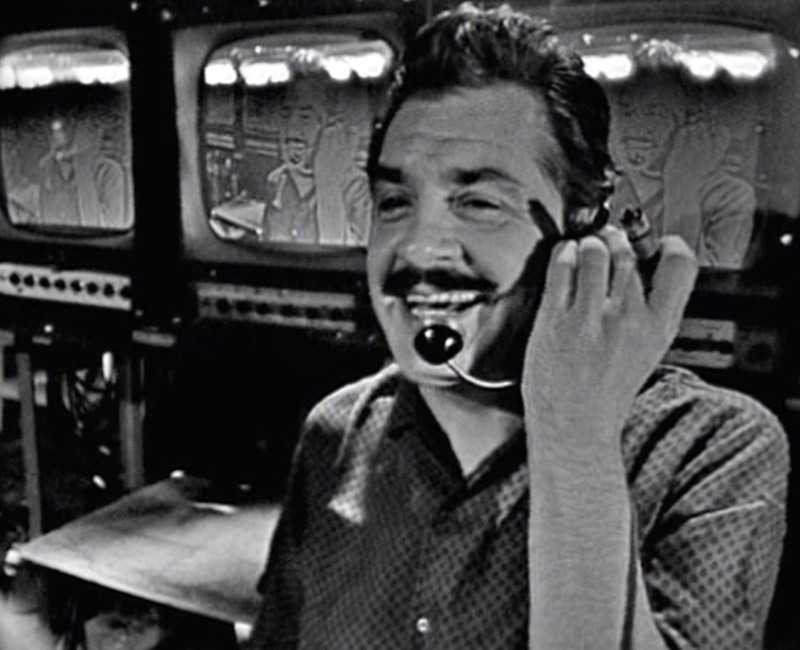 Ernie Kovacs and Me
In the dial-up-modem dawn of the internet in 1996, I created and posted an Ernie Kovacs fan site. My fears of receiving a cease-and-desist letter to take it down went up in a puff of (cigar) smoke when, three months after launching, I got an email from Edie Adams telling me how much she like the site. She and her son Josh Mills had found Kovacsland Online, and Edie and I struck up a long friendship. We had many long phone conversations, and wound up meeting and spending time together at the Buster Keaton Conference in Iola KS in 2004.
After Edie passed away in 2008, Josh brought me on board to help with sorting through the collection of kinescopes and videotapes of Kovacs shows for a new Ernie Kovacs DVD box set that was in the works with Shout! Factory. I've now served as curator/programmer for the three DVD boxes of Kovacs material that have now been released – The Ernie Kovacs Collection, The Ernie Kovacs Collection volume 2, and Take a Good Look – as well as on the Here's Edie box set from MVD, with all the episodes of Edie's variety show that ran 1962-1964.
Josh runs Ediad Productions, which controls the rights to all the Ernie Kovacs and Edie Adams TV shows and recordings. Among the many hyphenate hats I wear is that of Archivist for the Ernie Kovacs and Edie Adams collections. In 2015 I was instrumental in orchestrating a deal by which the Library of Congress acquired all the physical elements – 16mm and 35mm kinescopes, videotapes on 2″, 1″ and 3/4″ – of all the Kovacs and Adams shows.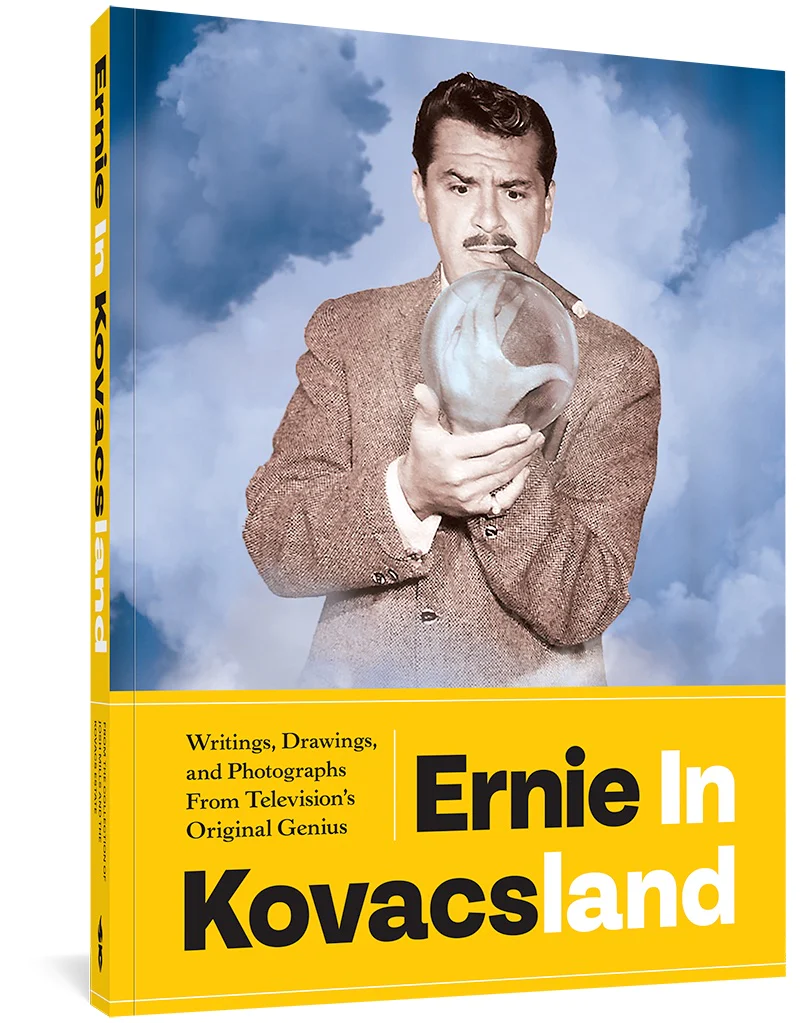 On July 25, 2023 Fantagraphics Books published Ernie in Kovacsland, co-edited by Josh Mills, Pat Thomas and me. The book is a celebration of Ernie Kovacs' career and his work as a writer of humor. The book contains hundreds of rare and never-before-seen photos, plus articles about Kovacs from the time he was working, and a good deal of his comedy writing. Also included is a good deal of Kovacs ephemera – doodles, personal notes, vintage ads for his shows – and rare bits of writing, like the handwritten notes for the Eugene movie that I just knew Ernie was working on before his death.
To paraphrase a gag title Ernie often used in the opening credits of his shows, it's the shortest 284 pages in publishing…they just seem long.
It's available everywhere, but why don't you pick one up from the Ernie Kovacs site and read it sometime?
My Kovacsland Online website has been offline for several years now, but there are official websites for Ernie Kovacs and for Edie Adams now, which Josh runs – erniekovacs.com and edieadams.com.