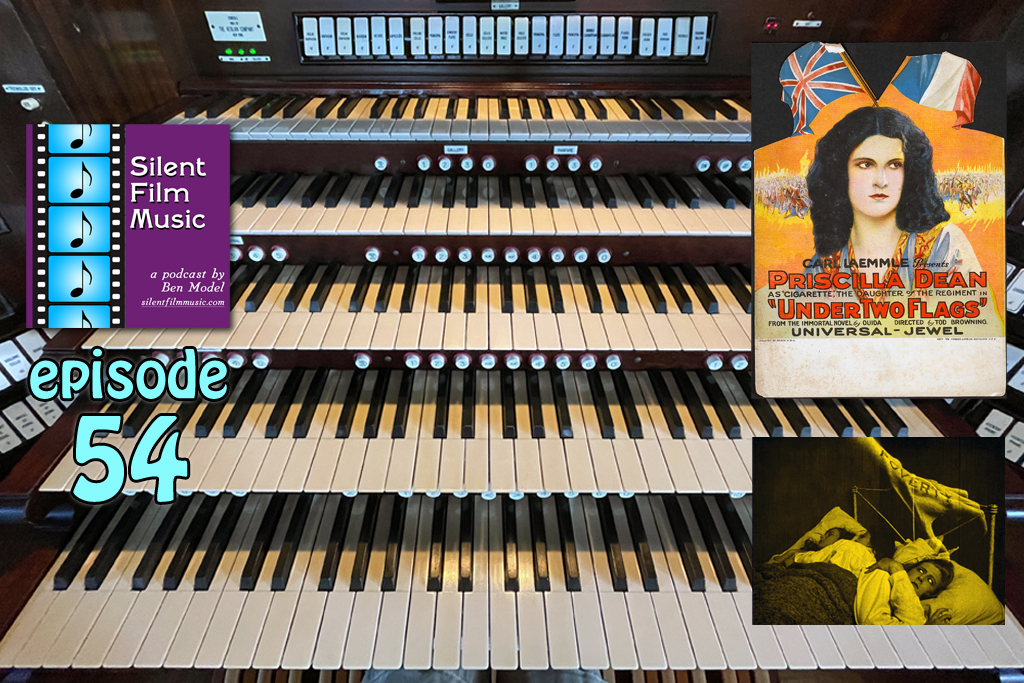 Episode 54 Show Notes: Playing Different Theatre/Pipe Organs
Responding and adapting to the onsite organs at performances of silent film
Our Hospitality at the Great Auditorium of the Ocean Grove Camp Meeting Association
Robert Hope Jones designed organ
Silent Comedy Watch Party t-shirt and other merch
Under Two Flags at the Everett Theatre in Middletown, Delaware
Everett Theatre as seen in Dead Poet's Society
Baldwin Cinema II electronic theatre organ
Excellent audience reaction to an unfamiliar film – feeling the audience engagement in the room
"Facing the Music: a Broadway Memoir" by David Loud is available on Amazon and many other outlets.
Being entertained by 100 year old films
The universality of the characters and situations and the way silent film emphasizes the universality over the specifics, means that silent film continues to speak to audiences
Shoes directed by Lois Weber at Ursinus College in Bomberger Auditorium
Ben coupled with "Her Lucky Day" starring Alice Howell, as another story of a working woman struggling to make ends meet
Weber's use of detail and subtle performance to convey the interior state of the character without extensive titles
Question – How do you remember leitmotivs for a feature film?
Use of intervals and construction of a memorable melody as practiced by Lee Erwin
Use of the rhythm of words (character name, film's name, etc.) as a basis of a melody ("Thomas Edison, yeah, he's a real smart guy") From The Crowd: "There's Everything Nice About You"
The danger of leitmotivs is their ability to call attention to the score.
Wrap-up and goodbye
---