I never got to meet Diana Serra Cary, but I did have a couple of phone conversations with her. This was while I was producing the DVD release of one of her feature films, The Family Secret (1925). She passed away this past Monday, February 24, and I wanted to share a couple things she told me about making films that she remembered. From when she was 3 years old.
I was in touch with Diana during 2015, as she was approaching birthday number ninety-seven. You'd never know she was someone on her way to turning one hundred from the energy and sharp-as-a-tack-ness of her conversation.
She was very pleased to learn about my project to release the Library of Congress' restoration of one of her best feature films. I let her know I'd be including MoMA's new restoration of Miles of Smiles (1923) and a brand new reconstruction of Circus Clowns (1922).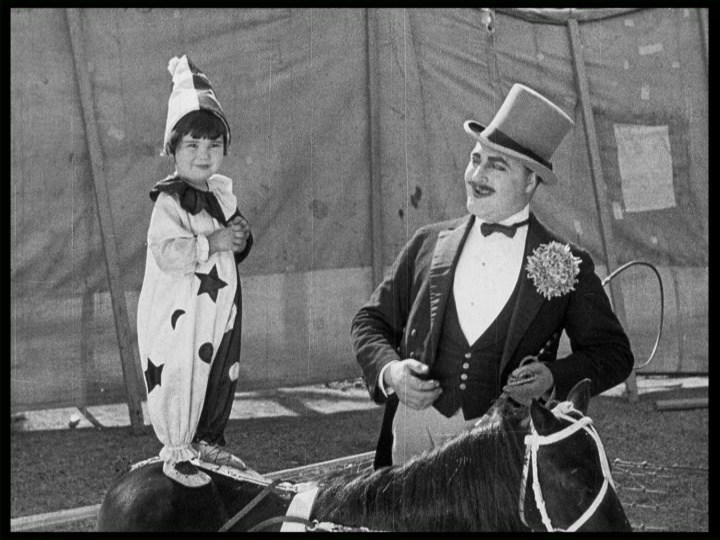 Diana had helped with the wording of the titles on Miles of Smiles which had been translated to English from a foreign language print, the only one that survived on that film. She told me one of her favorites of her comedy shorts was The Kid Reporter (which I'd seen), and that one of the reasons was that it had been directed by her favorite director, Alf Goulding. Goulding had also directed Miles of Smiles. Diana said that Goulding had been a member of Pollard's Lilliputians — an Australian opera troupe with a cast of children that had touring companies — and had helped out behind the scenes and directed when he aged out of performing with the troupe. He'd been a professional child performer himself and had continued to work with children as he got older. So he really knew how to work with someone like Diana.
When I asked her about any memories she had about making the comedy shorts, she said that whenever it was time for them to take a scene, before the cameras turned someone would call out "Hold the hammers!", because there was set construction and other noise going on around the sets during filming.
The DVD was released in October 2015 to line up with her birthday, and TCM also aired The Family Secret on her birthday weekend. When she turned 100, I contacted someone I knew in programming at the network and suggested they run the film again for the occasion…which they did.
It was an honor to have known Diana Serra Cary, even for a little while. I will cherish the couple of long phone conversations I had with her, and the memories she shared with me of making movies. She was so much, much more than a child star in silent movies and leaves behind quite a legacy.
---