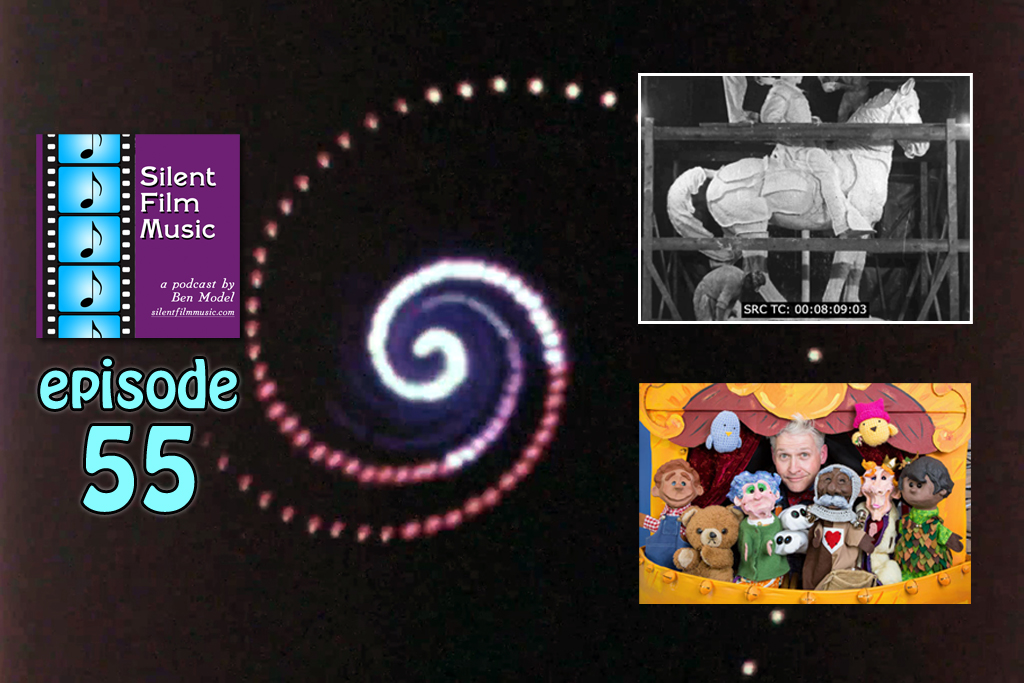 Episode 55 Show Notes: Music for unconventional silent films and other purposes
Accompaniments for documentaries, post-silent era films, and underscoring television.
The Wizardry of Wireless with a score by Ben
Discussing The Pottery Maker (1926) directed by Robert Flaherty (Nanook of the North); and A Visit to the Home of Childe Hasam in Episode 35
The Pottery Maker (1926) From the Vaults at Metropolitan Museum of Art website
The House of Wonders (1931) about the making of an Elgin Watch. Available from Undercrank Productions as part of Accidentally Preserved, Volume 1
The Making of a Bronze Statue (1922) available online (starting on Jan 27) at From the Vaults of the Metropolitan Museum of Art
In The Street (1948) by Helen Levitt, scored by Ben, and discussed in podcast episode 38
Spirals (1970) by Joyce Chopra with Ben's score; A blog post about scoring the film
'Smooth Talk' [by Joyce Chopra] is a 1980s Time Capsule of Adolescent Promise, Anxiety, and Intimacy at FilmDaze
Barbara Loden as the Magician's Assistant in a Matzoh Hepplewhite sketch on the Ernie Kovacs show.
Film accompaniment can often be discontinuous – Carl Stalling and Looney Tunes
Danny Joe's Tree House on YouTube / Danny Joe's Tree House on Sensical TV
Johnny Costa on Mister Rogers's Neighborhood
Using transitions and stings in podcasts: Under The Influence, Akimbo
Taking a break from silent film, e.g. Parallel Exit theatre group, the Wurlitzer at Radio City Music Hall;
Ben's blog posts from 2008 and 2009 about playing at Radio City Music Hall for graduation ceremonies for the School of Visual Arts are here.
The Spice of the Program played by the Palisades Virtuosi
Sign up for Ben's twice-a-month e-mail here.
---