Today I made one last trip to my local post office, bringing the last batch of backer copies to the USPS. In late March 2022, I launched a Kickstarter for a new Blu-ray/DVD project, Raymond Griffith: The Silk Hat Comedian. The project funded in a few hours, finishing up with a total of 536 classic film fans agreeing that this project was a good idea.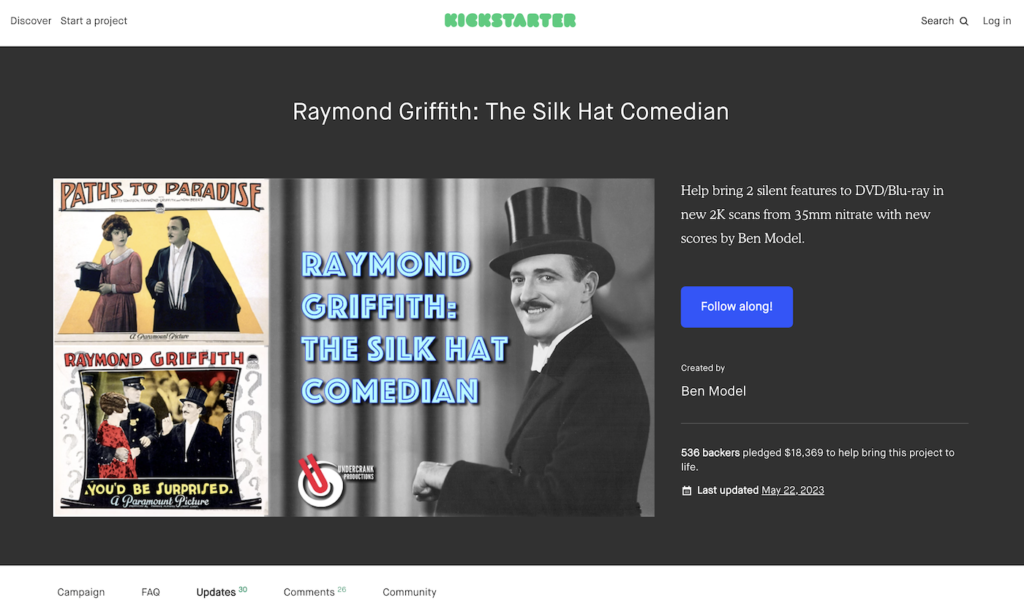 Just like all my other Kickstarted home video projects, the end result will be released commercially on Blu-ray and DVD, with all our backers receiving their copies a few weeks before the "street date". Backers who pledged at the Blu-ray level have received their copies by now (week of May 22), and the DVD-level backers will have theirs by sometime next week (week of May 30).
Below are photos of the backers copies of the Blu-ray and DVD editions of Raymond Griffith: The Silk Hat Comedian.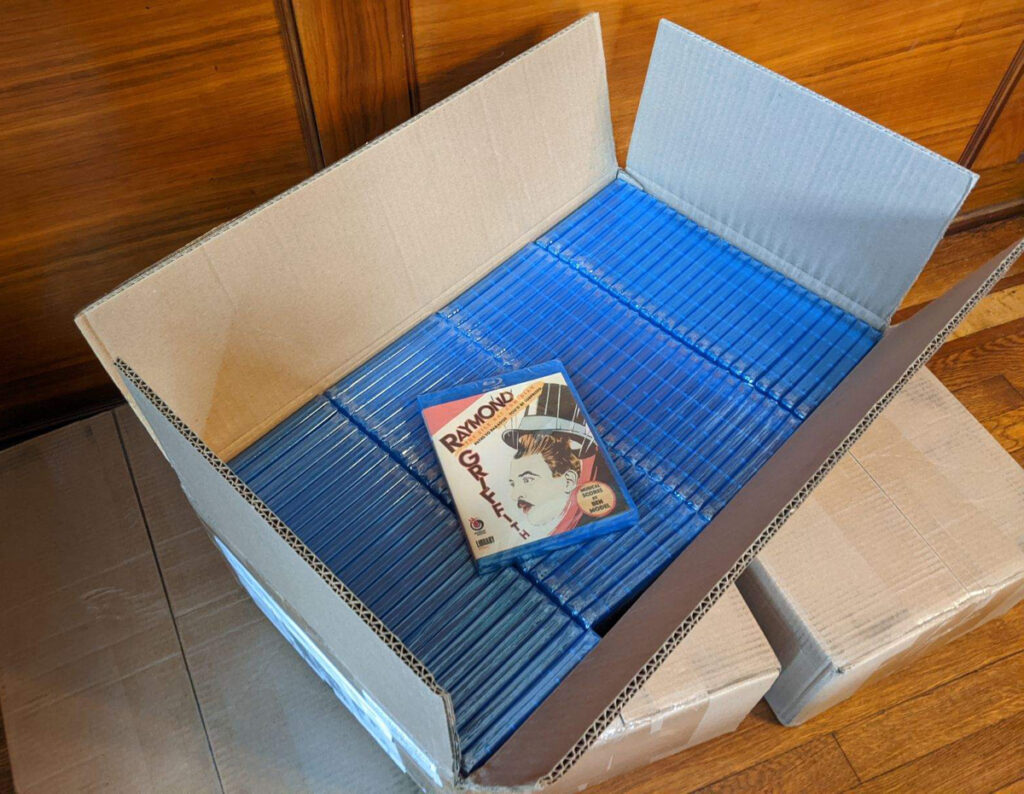 The disc will be released to the public on June 13, 2023. I've sent out a press release and review screeners to my usual list, and pre-ordering pages for the disc are already online at DeepDiscount, Critics' Choice Video, WowHD (best for int'l fans) and Amazon. (Typically, Amazon takes longer than other vendors to list the film for pre-order, and may say "currently unavailable" instead for a while.)
It's been an honor and a thrill to be able to get these two Raymond Griffith films out to fans in spiffy, sparkling new editions, digitally restored in 2K from scans of preservation or nitrate 35mm material at the Library of Congress in their Paramount Collection, and with new theatre organ scores I've done. It's a long, long way from my first encounter with Raymond Griffith films at the home of Walter Kerr, who ran 16mm prints from his collection of Hands Up! and Paths To Paradise for me and a friend back when I was in high school.
What's particularly satisfying is that this workflow I started using in 2012 has done its magic once again, harnessing fan-funding and manufacture-on-demand as a way to make some of the lesser-known gems silent era available in a quality package. I tip my silk hat to everyone who worked on this project, and to all of its Kickstarter backers.
Thanks!