I started blogging as daily as possible back in late January, getting my ideas about the Language of Silent Film and my impressions and understandings of it "on paper" and out of my head. My plan was to try to write these pieces in a deliberate order. Which worked fine for a couple months.
I wanted to make sure I'd hit all the foundation points I wanted to make before moving on to the subject of the speed-up of Silent Film, which I've referred to for years as 'undercranking'. Perhaps I have covered all of them, but in considering all these and trying to think of everything, wanting to not miss anything, I got off track on this writing project.
It was easy to not simply plow ahead. There were things to take up space in my head — scoring projects with deadlines, the one-year anniversary show of The Silent Comedy Watch Party, additional live-streams, etc etc.
I remember an unusual turn-of-phrase that Walter Kerr once used. I'd gone to his home to watch silent films, and he'd recovered a while back from a bout with his health. I asked if he was working on a new book, and he said that he had been, but felt that perhaps he hadn't fully recuperated in terms of his creative powers as he'd gotten stuck. The way he put it was that "I found that I'd written myself into a corner."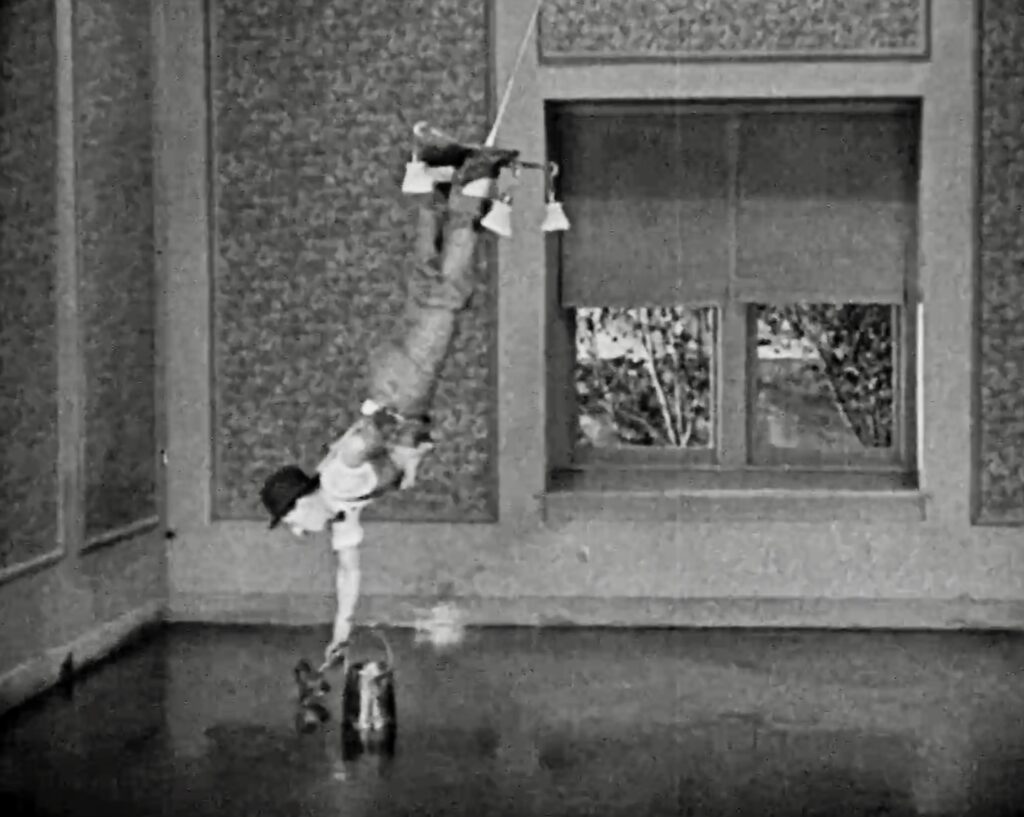 Don't worry, my health is fine, but I do feel like trying to go in a linear order has found me in a similar position. I will aim to resume the process, but will lean in a bit more to honoring a more non-linear form in the interest of productivity. I may wind up skipping a topic here and there, or — as something I'd meant to cover earlier pops back into my brain — drop that in, and then go back.
I'm still forming or re-framing what I can use this blogging platform for, and perhaps the idea of going linear-order and single-overall-topic got in the way. I hope you'll pardon this "meta" post, a blog post about posting to my blog, and that you'll indulge me when I hop around, or hop off the Silent Film Language topic and back on.
There are, after all, other things on and in my mind I want to share or that I think may be of interest.
For instance, my new theatre organ score for Lubitsch's So This Is Paris (1926) that will have its world premiere during this year's (virtual) TCM Classic Film Festival on May 9, and how scoring this for TCM came about in an unusual way over a few years.
Thanks for subscribing, and for reading this.